The IMVU online community is headed to the Mac. On Wednesday, IMVU, a social entertainment network that boasts 50 million registered users, announced it was releasing its first Mac client.
IMVU describes itself as social entertainment company whose members use 3-D avatars to meet new people, chat, and play online games. Founded in 2004, IMVU tallies more than 10 million unique visitors to its site every month.
With IMVU's Mac client, Mac-using members of the social entertainment network will be able to meet new people, chat with friends, and play games.
"For years, people have been asking us to release a Mac client," IMVU CEO Cary Rosenzweig told Macworld. "We're tickled pink about releasing this [Mac version]."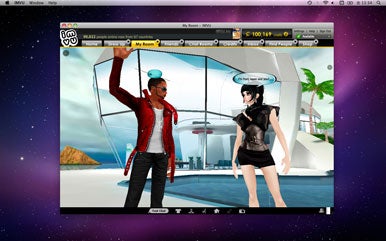 Mac users who sign up with the service and download the free Mac client can expect an experience "pretty much like the PC version," Rosenzweig says. IMVU works on a freemium model - users can sign up and use the service free of charge, but they also can pay to buy credits that they turn around an use to purchase virtual goods. In fact, IMVU claims to offer the world's largest catalog of virtual good with more than 4 million items that allow users to customise and improve their avatars.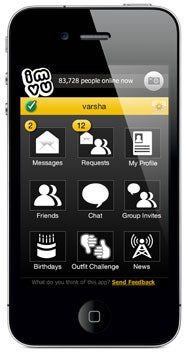 In addition to its Mac client, IMVU has also released an iPhone app—IMVU 2Go.
IMVU's Mac client will run on Mac OS X 10.5 and later, including Snow Leopard.
The release of the Mac client for IMVU follows on the heels of the debut of IMVU 2Go, an app for the iPhone and iPod touch that quietly arrived on Apple's App Store two weeks ago. The mobile app, which requires iOS 3.0 and later, essentially acts like a messaging client. Users can chat with friends, modify and update their IMVU profile, get IMVU news, and participate in contests at the social entertainment site such as the daily costume contest for avatars. The company plans to add more capabilities to its mobile app in the future, Rosenzweig says.
IMVU 2Go is a free download from the App Store.